AHP Complications Affect Patients Even Before Diagnosis, Data Show
About 10% of patients take medications that could make attacks more severe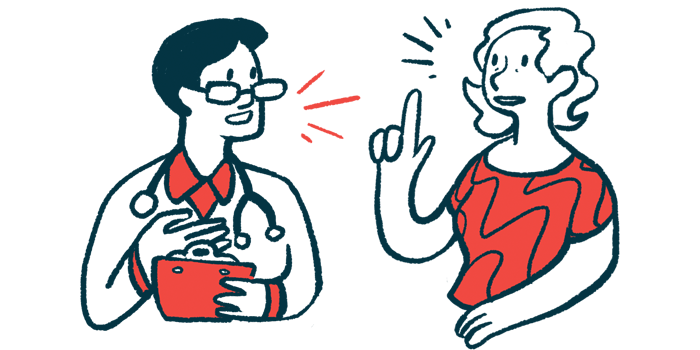 Many people with acute hepatic porphyria (AHP) in Japan already have complications related to their disease at the time they're diagnosed and about one in 10 take medications that could make their attacks worse, a study has found.
Researchers observed that while a little more than half the patients received a porphyria diagnosis within six months of their first doctor visit, some remained undiagnosed for several years.
"Raising AHP awareness may help patients receive an earlier diagnosis and reduce their lifetime disease burden," they wrote.
The study, "Clinical features of Japanese patients with acute hepatic porphyrias," was published in JIMD Reports.
Symptoms of AHP usually come suddenly and can include pain in the abdomen or other parts of the body, constipation, nausea and vomiting, and changes in mental status that can last several hours to days. Some forms cause skin blisters from sunlight exposure.
Times when symptoms occur are called attacks. Symptoms of an attack can be mild, but without treatment they may become severe and even chronic. Over time, they can lead to numerous complications, including liver problems, anemia, and an increased chance of developing hypertension (high blood pressure) and chronic kidney disease.
Researchers in Japan found that some of these disease-related complications may already be present at the time of a diagnosis.
"At time of diagnosis, many patients with AHP in Japan are already experiencing a high burden of disease-related complications," they wrote.
They made use of Japan's Medical Data Vision healthcare claims database, which stores data from more than 460 hospitals across the country, to gain insight into what AHP looks like for people before they receive a diagnosis and when they're diagnosed.
Of the 1,430 porphyria records in the database, 391 were from people with suspected or confirmed AHP. Between April 2008 and June 2020, more than 33 million people were in the database, which made up for an estimated AHP prevalence of 1.18 cases per 100,000 people. These included 120 people with acute intermittent porphyria, the most common form of AHP, 46 with hereditary coproporphyria, and 11 with variegate porphyria. A little more than half (54.7%) were female.
Their mean age at diagnosis was 44.4 years and it took a median of three months to be diagnosed since their first doctor visit. While a little more than half (56.5%) were diagnosed within the first six months, some (8.2%) remained undiagnosed for more than four years. One patient was diagnosed more than nine years after the first doctor visit.
Metabolic diseases among most common complications
The most common type of complications at the time of diagnosis were metabolic diseases (53.5%), which are any of a group of diseases that disrupt the body's metabolism. Also common was diabetes mellitus, which causes blood sugar levels to become excessively high. The proportion of people with AHP who had diabetes was higher than the general population (39.1% vs. 22%).
Many patients also had some of the better known complications of AHP: 108 (27.6%) had liver disease, 92 (23.5%) had anemia, and 86 (22%) had hypertension.
People with AHP have a higher risk of developing primary liver cancer and other cancers of the digestive tract. Consistent with previous findings, the proportion of people with AHP who had a cancer of the digestive tract was higher than the general population (21.5% vs. 15%). Liver cancer was more than twice as common in people with AHP compared with the general population (7.4% vs. 3%). Other cancers occurred in the colon, stomach, and pancreas.
"Disease-related complications are present at the time of acute hepatic porphyria diagnosis, highlighting the need for awareness and early diagnosis of this rare disease," the researchers wrote.
About 10% of the patients were taking medications that could have made porphyria attacks more severe. Examples of such medications included barbiturates (medicines that are used to help people sleep and ease anxiety, among other indications), estrogen hormones, and antihistamines to treat allergies.
While the median time to diagnosis was relatively short, study findings indicate there is "an urgent need to diagnose AHP early to reduce complications and limit use of concomitant medications that may have an adverse impact on patients with AHP," the researchers wrote.