Sharp Reaction to Givlaari Possible in Acute Porphyria Patients: Study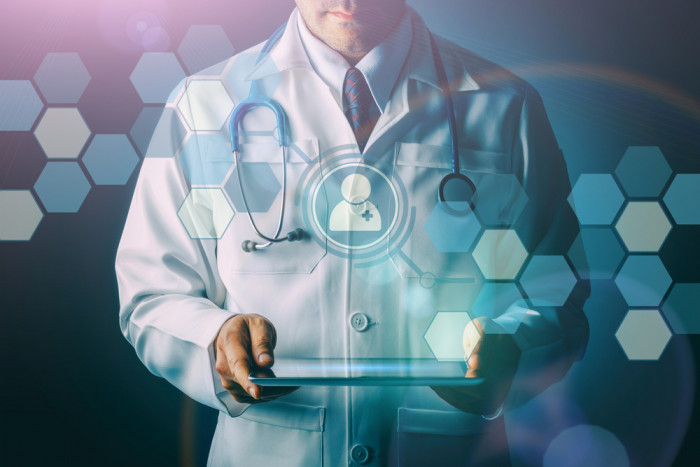 Givlaari (givosiran) may cause homocysteine, an amino acid, to rise to unhealthy levels in some people with acute intermittent porphyria (AIP), according to a recent case study of two patients.
Blood levels of homocysteine should be tested in people with acute porphyrias being considered for this treatment, and checked regularly while they are using Givlaari, its investigators advised.
The study, "Severe homocysteinemia in two givosiran-treated porphyria patients: is free heme deficiency the culprit?," was published in the Annals of Hematology.
People with acute porphyrias often manage their attacks with heme arginate infusions. Some, however, experience repeated attacks that are more difficult to treat.
Givlaari, by Alnylam Pharmaceuticals, is designed to treat these attacks by limiting the production of delta-aminolevulinate synthase-1 (ALAS-1). This enzyme is overactive in patients with acute porphyrias, causing aminolevulinic acid and porphobilinogen — two heme precursors — to build to toxic levels in the liver. Of note, heme is a molecule that is responsible for oxygen transport; disruptions in its production are the root cause of all types of porphyria.
Researchers at various German institutions discovered the medication may also impair the body's ability to degrade homocysteine, a non-dietary amino acid (protein building block), causing its levels to rise beyond healthy limits.
Investigators examined two people taking part in the Phase 3 ENVISION study (NCT03338816), which evaluated Givlaari's safety and efficacy in 94 patients with acute porphyrias.
The first, patient A, was a woman who had been diagnosed at age 30 and enrolled in ENVISION at age 37. She received 1.25 mg of Givlaari monthly for 13 months, after which her dose was adjusted to 2.5 mg.
Despite initially tolerating the treatment well, she started having injection site skin reactions, along with swelling in her hands and feet. The skin reactions spread across her body by month 16, eventually resulting in a severe allergic reaction.
She had an even more pronounced attack when doctors administered her Givlaari in two parts, after treating her with Zyrtec (cetirizine), an antihistamine.
She then received a Fenistil (dimethindene maleate) injection and recovered from the attack over the next three hours. Blood tests performed were largely normal, except for strongly elevated glutamate dehydrogenase, indicating liver damage.
Patient B was a woman who had been diagnosed at age 28, enrolled in ENVISION at age 31, and was originally assigned to receive a placebo in the study. She switched to Givlaari in 2019, and showed a "dramatic clinical improvement" until her 24th injection.
She experienced severe abdominal pain at this point and was admitted to hospital five days later, where a computerized tomography (CT) scan revealed an inflammation of the pancreas, leading to pancreatic tissue death and cyst-like lesions.
Blood tests showed she had elevated levels of several markers of inflammation and liver damage. These included white blood cell counts, C-reactive protein (CRP), lipase, ferritin, and creatinine.
Physicians put her on intravenous (into-the-vein) feeding and implanted a gastrointestinal (GI) stent, or tube, to drain the cysts. This treatment lowered her white blood cell counts, lipase, and creatinine levels, although CRP levels remained high.
At this point, and after doctors removed her stent, she was stable enough to be released from hospital. However, she returned two weeks later with an infected pseudocyst.
She was given antibiotics and remained hospitalized for two months, owing to complications like temporary diabetes and partial adrenal insufficiency.
Researchers were surprised to find elevated homocysteine blood levels in both women, which remained high until three months after discontinuing Givlaari. Patient A also showed high levels of methionine, an amino acid that homocysteine is sometimes recycled into, suggesting problems with homocysteine degradation.
A genetic analysis revealed both patients had mutations in the MTHFR gene, which have been linked to most mild elevations in homocysteine levels.
Patient A remained stable through March 2021, while patient B experienced recurrent attacks and required weekly heme arginate infusions.
Researchers suggested that Givlaari worsens homocysteine metabolism, which is already disturbed in people with acute porphyrias, likely because the amount of free heme found in liver cells is reduced. This free heme is needed to degrade homocysteine.
The degree of homocysteine elevation may be further aggravated by mutations in the MTHFR gene.
"In order to avoid these," the investigators wrote, "we recommend that all patients who are considered for therapy with givosiran [Givlaari] should be assayed for plasma homocysteine levels prior to initiation of therapy and while being on therapy."
Further studies are also needed "to reveal whether the current monthly treatment with givosiran has to be modified," they added.